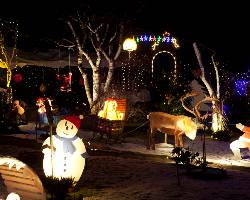 Since 1998 the city of Colmar has been making use of the tremendlous Colmarians' imagination to vivify the spirit of Christmas in the streets.
Three categories are proposed : houses or windows and balconies, Christmas markets exhibitors, shops and services : buildings or front windows.
The decorations are installed at the end of November and enlighten the city till January. A jury, specially made for the occasion, gives a note to each of the decorations.